In the Name of Allaah, the Most-Merciful, may His Salaah and Salaam be upon His final Messenger Muhammad, to proceed:
OVERVIEW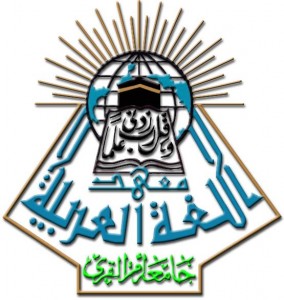 Located in the most virtuous of cities, Umm al-Qura University in Makkah, Saudi Arabia offers a chance for non-Arabic speakers, male or female, to learn Arabic within a two-year intensive program. Upon completing the initial studies in the Arabic Language Institute with qualifying grades (80% average or higher), the student earns the opportunity to take an entrance exam apply to study in one of the colleges of Umm Al-Qura University. If students do not qualify, the Arabic Institute provides a chance for them to broaden their studies in Arabic, specializing in teaching Arabic with a two-year and four-year program.
REQUIREMENTS FOR ADMISSION
To be considered for admission at Umm al-Qura University, applicants should be no older than 24 23 years old, with a high school diploma and transcripts showing at least B grades (80% or higher). Their application must include photographs, copies of passport, birth and health certificates, high school transcripts and a copy of the diploma, all verified by the Saudi Embassy of their country. Also – at least two letters of recommendation from known Islamic organizations or personalities, a 75-word essay about their goals for studying Arabic (no longer requested), and female applicants must present proof of a male family member currently living in Makkah, if they are not applying along with their spouse or brother.
ESTIMATED COSTS AND LIVING EXPENSES
Tuition is free. The school provides the students with a monthly stipend of SR 840 (about $225), a round-trip plane ticket yearly, discounted meals, and free housing (for single students only). A single student should bring at least $2,000 initially to cover expenses until his stipend salary starts to come (it takes a few months usually). After that, the monthly stipend can sufficient for single students living in the dormitory. Married students who have children should bring much more money initially and expect their living expenses to be upwards of $20,000 yearly, depending on their standards of living, number of children, etc.
TIPS FROM FORMER OR CURRENT STUDENTS
"The school reviews applications in the winter between semesters. Usually the selected students would begin their studies in the Spring semester of the following year. They usually can only accept two or three new American and British students each year, so don't depend greatly on being accepted. What I mean is – Submit your application and continue on with your life."
APPLICATION
You may download the latest application for admission here. (PDF)
This is the latest version of the application available from the University's website as of 05/24/2013. Check the Arabic Language Institute's page for a more recent version here.
CONTACT INFORMATION
You can try to e-mail, phone, or fax them, but be patient:
Phone: (011 from U.S.) 966 12 556 2525 (new area code)
Fax: (011 from U.S.) 966 12 554 2511 (new area code)
Website: http://uqu.edu.sa/arabic-language-intitute-en
Email: arabic@uqu.edu.sa  instarab@uqu.edu.sa
Mailing address:
Umm Al-Qura University
Arabic Language Institute
P.O. Box 3712
Makkah, Saudi Arabia 21955
IMPORTANT NOTICE: Bakkah.net provides information about studying at Umm al-Qura and other universities, however Bakkah.net is not affiliated with any of the universities or their administrations.
The information on this page was updated on May 24, 2013.